about us
We make the Multi Channel
Influencer
Multi Channel Influencer is a platform that supports content creation with crowdfunding and incubating content creators with high-potential to make quality content for Youtube or other SNS.

Creators
Creators suggest their work to get creation support from viewers, fans, and advertisers by vote and competition. Later on, the profit will be shared with early-stage supports such as viewers and fans.

Viewers, Fan
MCI coin will be used for support and giving opinions about performance direction and advertisement creation to creators. The same rate at the early-stage support will be reflected for profit share later.

Advertiser
Support the preferred creators and ask for the ads and branded content at a lower price. MCI coin will be used for the ad contract.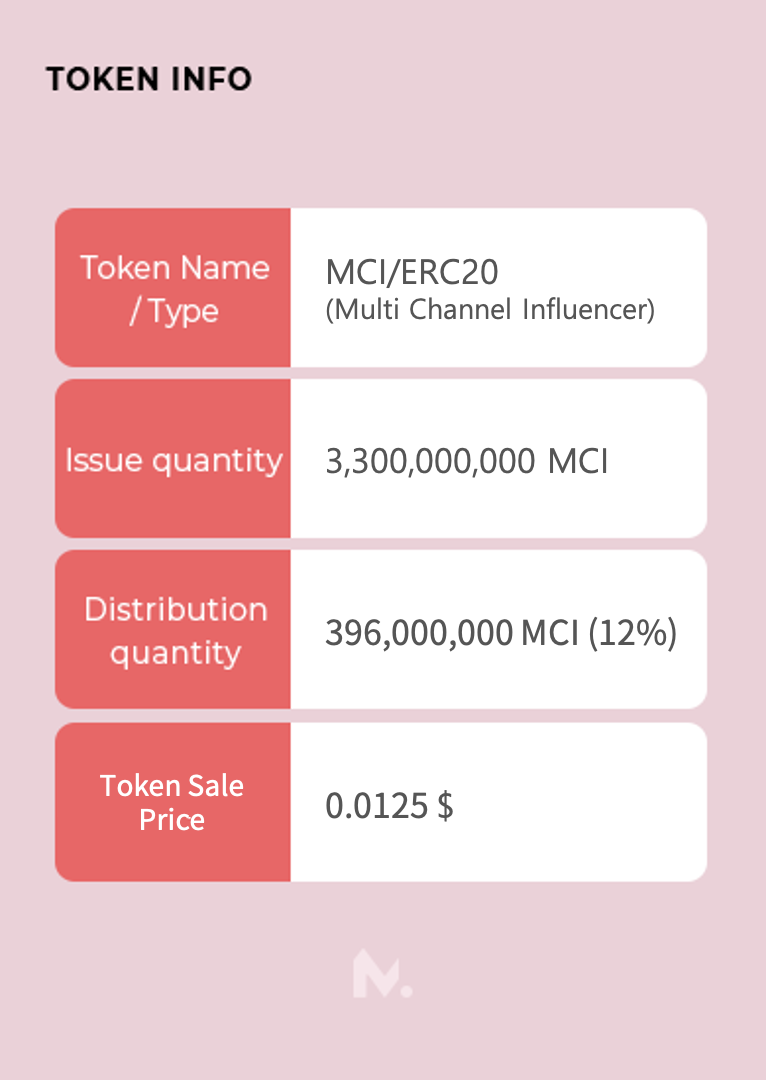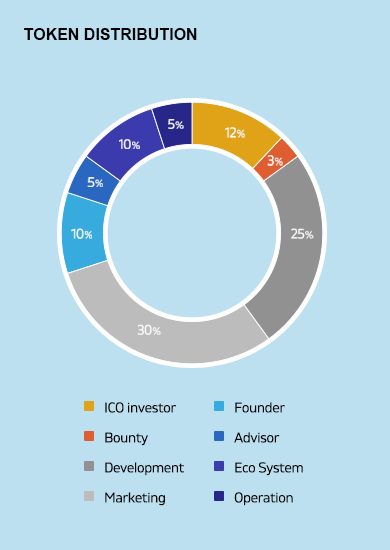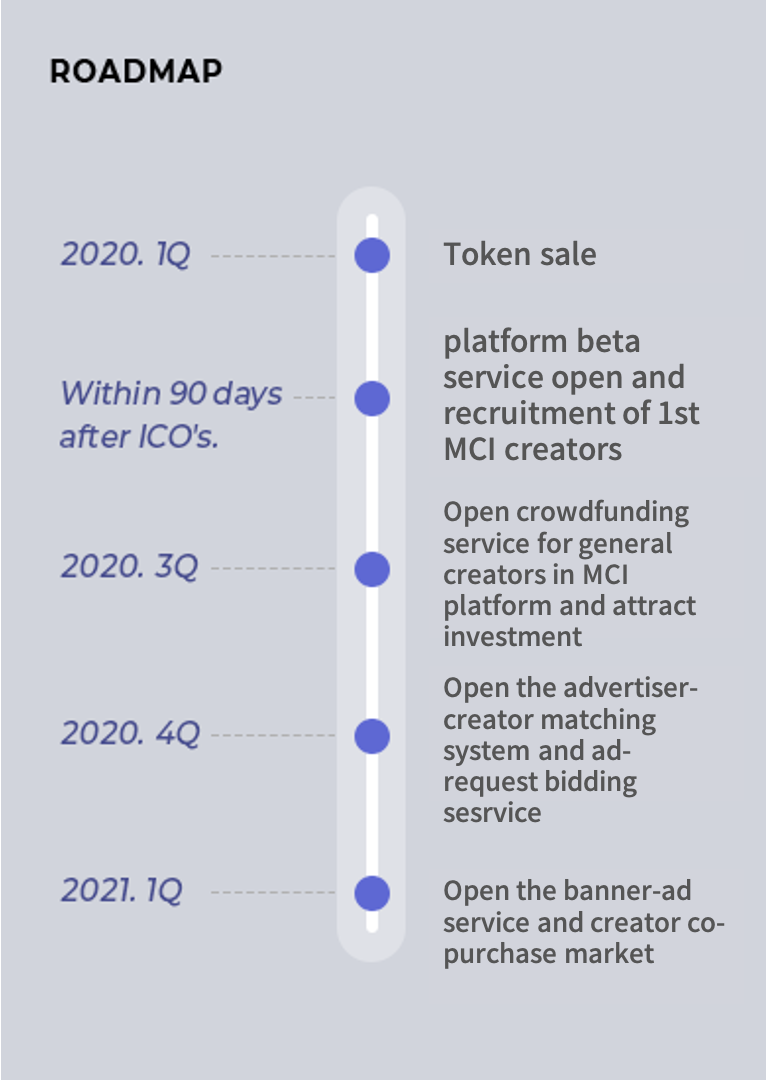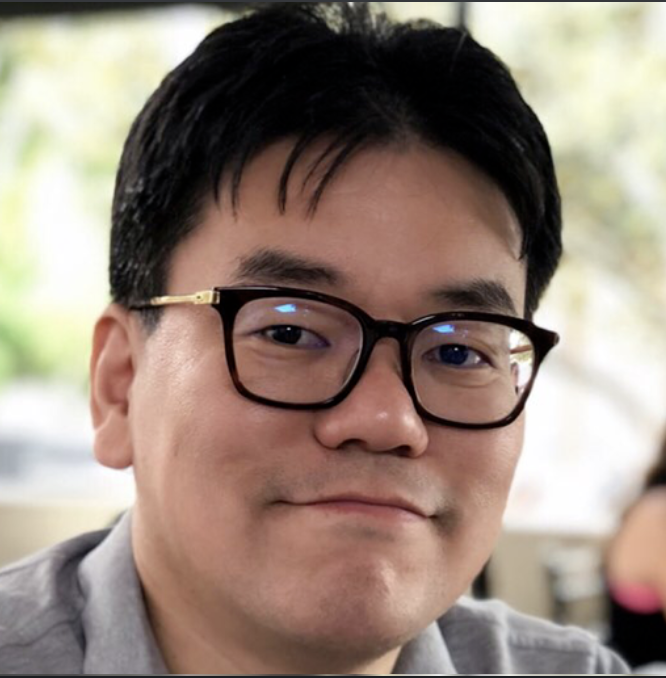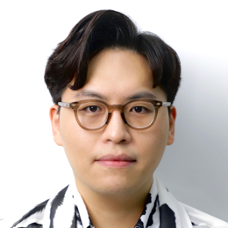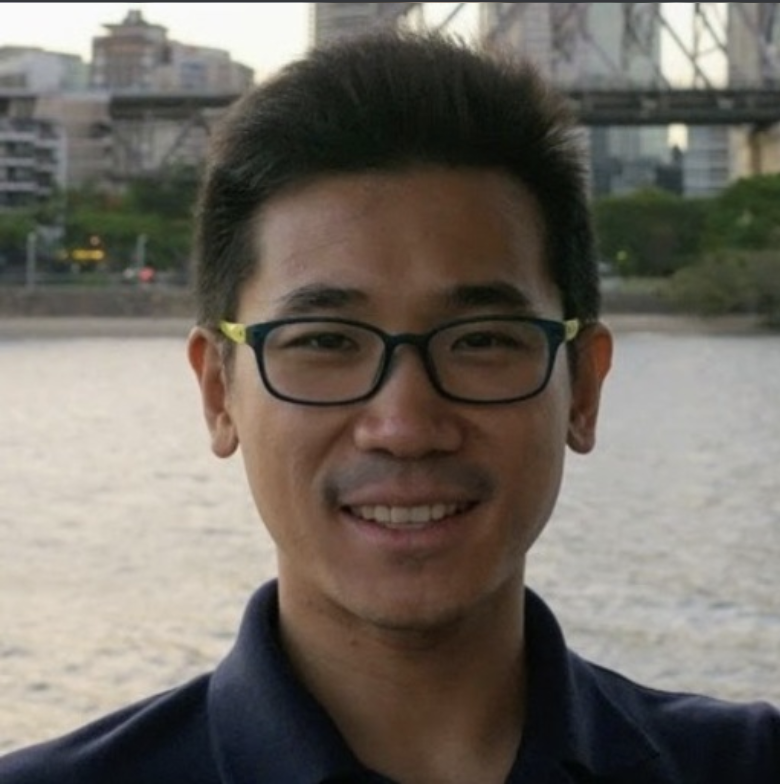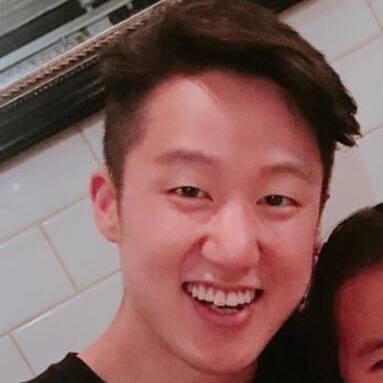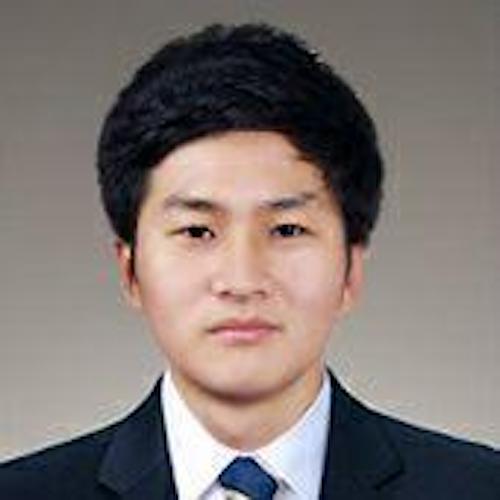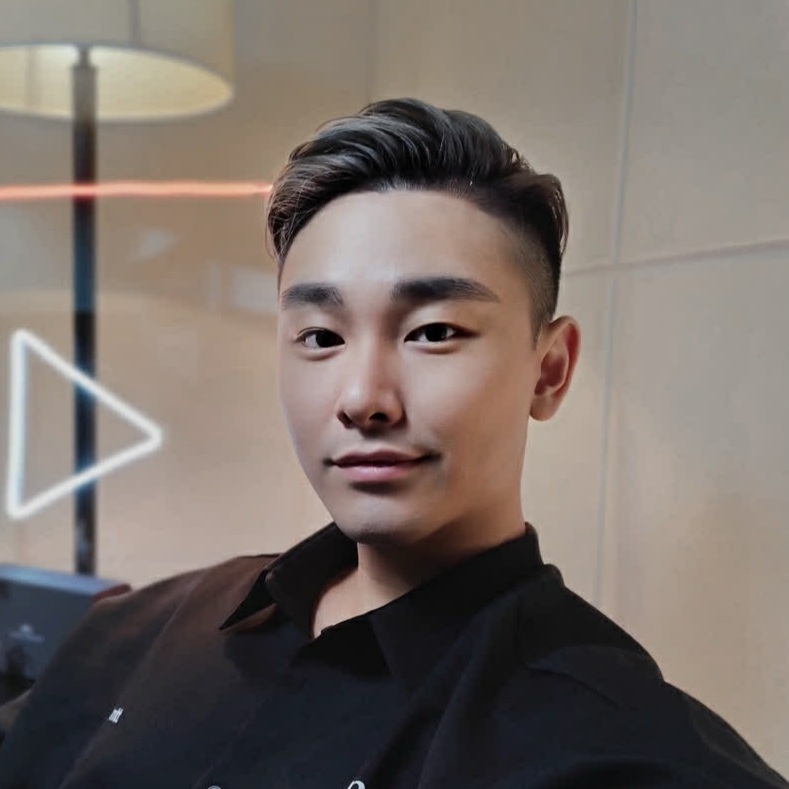 Frank Hyunsok - CEO
- CEO of JNFSoft, IT service consulting company in Australia
- Blockchain Development Team Tech Lead
- Web infrastructure developer at Griffith University, Brisbane
- Polyglot Developer: Java, Kotlin, Scala, Python, and more
- Translated more than 20 IT books to Korean
- Graduated Korea Advanced Institute of Science & Technology (KAIST)
Victor Choi - co-CEO
- Director of ARI.Dev
- Committee of GWDC
- Outside Director/Advisor of Foodyworm - Co-founder of GeckoPark
- Co-founder of GeckoPark
- Korea Univ. E-engineering / pre-VET
Donam Kim - CTO
- Senior Blockchain Engineer
- Diamond Technology Group Senior Software Engineer
- Ben Furney Flour Mills, CareWest, Pacific Smiles Group, etc Software Consulting - Aspire Support Ticketing System, Team Lead
- BIT, University of Newcastle
Ato - CCO
- WTFM Creative agency curator and Brand collaboration planning
- Creative Advisor of Kolon Future Business Division and Common Ground
- Founding CEO of DJ Soda
- CEO and Designer of Marjon Narant(own Brand)
- Cheongdam Club Answer planning and recruiting overseas artists
- Individual exhibitions by artists such as Panking, Minjung Kim, Doha Ham, and Sangjun Noh
- Show me the Money + WTFC event General planning
- DMZ Camp Grives, Hyundai Card Storage Itaewon, TOOLBOY exhibition planning
Dongin Kim - Advisor
- Korea Blockchain innovative Leader of Blockchaintimes company
- Founder of Korea coin Group
- Employee of Samsung SDI(2011-2012)
- Advisor of RINGX, ContentBox, Legal Block
- Elite of Huobi Korea
- Partner of Etherlab, Universal Labs
- Community Maneger of Datawallet, Berith Co., BitcoinDiamond, Qbao Network, Waltonchain, NEO blockchain, RCN, Pundi X, Wanchain, PayPie
Haeppy - Advisor
- Full-time Youtuber of 'wefancy' youtube channel
- Main MC of Arirang TV
- Video production - Korea Tourism organization(Facebook channel)
- Video production and host of Seoul Tourism organization(Youtube channel, VisitSeoulTV)
- Main Editor of CJ ENM and Korea.net
Do you have any more questions?
Do you want to be a creator?